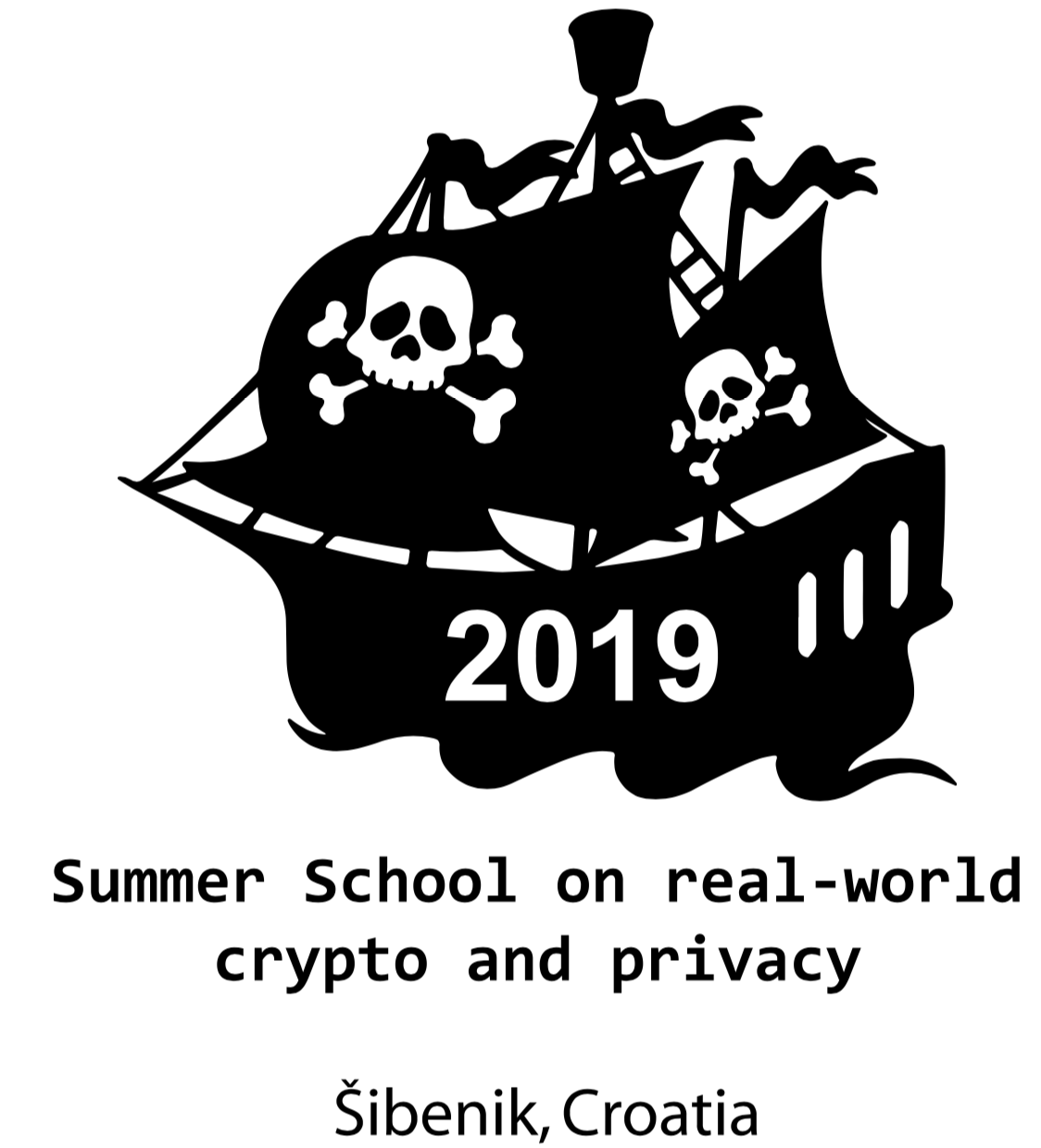 Welcome
Welcome to the home page of the Summer School on real-world crypto and privacy. It will take place in Šibenik (Croatia), June 17–21, 2019.
News
Organization
The summer school is jointly organized by the Digital Security (DiS) group, Radboud University (The Netherlands), ETH Zurich Information Security and Privacy Center (Switzerland) and Faculty of Electrical Engineering and Computing, University of Zagreb (Croatia).
The school aims at bringing together Master/PhD students, academics and security experts from industry.
The focus of the summer school is on:
Cryptography for the Internet
Recent developments in cryptography
Systems security
Network security
Machine learning in security & privacy
Physical security & cryptographic implementations
Privacy enhancing technologies
This year's edition includes a special one-day workshop on side-channel attacks and countermeasures. The workshop will be sponsored by the Technology Foundation TTW (project 13499 - TYPHOON) from the Dutch government. We will also have a hardware tutorial and run-time attack tutorial.
Related event: Zcon1, June 22-24, Split, Croatia.
The Zcash Foundation's second annual conference, Zcon1, is for cryptographers, programmers, and privacy enthusiasts of all stripes. The event focuses on the Zcash ecosystem and its role in creating privacy infrastructure for the public good.
Scientific committee
Lejla Batina, Radboud University, The Netherlands
Srdjan Capkun, ETH Zurich, Switzerland
Kenny Paterson, RHUL, UK
Peter Schwabe, Radboud University, The Netherlands
Carmela Troncoso, EPFL, Switzerland
Organizing committee
Lejla Batina, Radboud University, The Netherlands
Srdjan Capkun, ETH Zurich, Switzerland
Marin Golub, FER, Croatia
Irma Haerkens, Radboud University, The Netherlands
Veelasha Moonsamy, Radboud University, The Netherlands
Stjepan Picek, TU Delft, The Netherlands
Simona Samardjiska, Radboud University, The Netherlands
Peter Schwabe, Radboud University, The Netherlands
Organized by
Sponsors